Social Media has been completely shaken up since Elon Musk took over Twitter.His back-to-back strokes of new rules are making people lose their minds as well as wonder, what's next? This Twitter Update is one of the big buzz today. What will be the next Twitter Update and how it will change the people's perception towards twitter.
This online microblogging platform has seen tremendous ups and downs over the years. But what's happening now is completely on a different tangent, leaving everyone questioning Twitter's future.
Let's roll down through the years of its journey!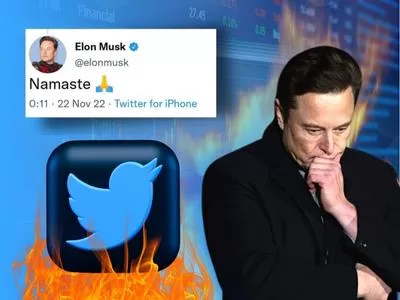 The History Of Twitter
February 2006: Jack Dorsey, Noah Black, Biz Stone, and Evan Williams created Twitter during this time. It started with a tiny idea of creating an SMS service for users to communicate within small groups. And the brainstorming session of the podcasting company of Odeo resulted in this amazing platform called 'Twitter.' And the work on this project started in March.
July 2006: In the same year, Twitter was launched in July.
October 2006: Dorsey, Stone, and William whirled the platform by obtaining the majority of assets from Odeo's investors and shareholders.
March 2007: Twitter won the "best startup" at South by Southwest, its first big achievement that led it to acquire its position in the mainstream.
April 2007: The Co-Founder Evan Williams chose Jack Dorsey as the CEO of Twitter which had now become its own official Company.
June 2007: This was the year Twitter received its first funding in which it successfully raised $5 million, which got them a valuation of $20 million.
August 2007: The hashtag '#' started by a user, Chris Messina, made its debut on Twitter.
October 2008: Evan Williams replaced Jack Dorsey, and Jack had to step down from his position as CEO.
April 2009: In Time's 100 most influential people in the world, Evan Williams and Biz Stone entered the list.
April 2010: Twitter announced its platform to be used for advertising as Promoted Tweets.
October 2010: Dick Costelo replaced Evan Williams as CEO of Twitter.
June 2011: The Co-Founder Biz Stone declared that he wouldn't continue his day-to-day role at the Company. And he set for his departure from the role.
September 2011: Twitter achieved a big number, reaching 100 billion users.
December 2011: The platform was updated, and sections like Home, Connect, and Discover Taps were also added.
June 2012: Twitter modified its logo. It released the new blue bird design, which became the most recognized brand.
December 2012: The platform successfully crossed over 200 billion active users monthly.
January 2015: Twitter acquired Zip Dial, which was a 'missed call' marketing platform based in Bangalore.
March 2015: A very helpful new feature was introduced for the IOS users, which enabled the blocking of tweets that were a bully. The feature was 'Quality Filter.'
April 2015: Twitter shares had a downfall of 18%.
June 2015: Jack Dorsey replaced Dick Costolo and once again became the CEO of Twitter.
October 2015: 'Twitter Moments,' a new feature, was introduced. In the following month, the symbol of the favorite button, a star, was changed to a like button, a heart.
October 2016: It eliminated 9% of its workforce and also discontinued the Vine app.
January 2017: The 'Moments Tab' was replaced by the 'Explore Tab.' Twitter also removed the 'Twitter Dashboard' feature.
November 2018: The word count was now expanded from 140 to 280.
February 2019: Twitter switched to the 'Monetizable Daily Active User' metric.
Twitter Update: Elon Musk's Twitter Takeover
Twitter sacked over 50% of its workforce.
The Blue Tick has been priced at $8, which has created havoc. Many users are impersonating big brands, which is affecting the brand's reputation as well as stocks.
Users with fake accounts of brands like Lockheed Martin and Eli Lilly and Company made some controversial tweets. Pfizer and General Motors suspended their Ads on Twitter as they feel that the platform will soon be flooded with a lot of fake news and hate speech due to Elon Musk's Free Speech policy.
Recently, Elon Musk gave Twitter employees an ultimatum in the mail. He demanded the employees work for long hours with higher intensity or 'QUIT.' After this email, hundreds of Twitter employees quit their jobs.
The employees who are no longer a part of the Company include those who kept the platform safe, away from bugs, and even protected it from being hacked. Since then the hashtags like #Riptwitter and #Goodbyetwitter have been trending.
Is Twitter heading toward a sudden end? What do you think will be the consequences? Let us know in the comment section.
Stay tuned to know more about Twitter update.
Also, subscribe to us to get all the trending news/local news.