Today News: The Kerala Police has implemented traffic restrictions in Kochi for two days as Prime Minister Narendra Modi begins his visit to the state regarding the water metro project. During the trip, PM Modi will lay the foundation stone for several major developments projects such as water metro, hold discussions with various church leaders in Kochi, and participate in a roadshow and youth conclave.
According to sources, this move is expected to boost the BJP's outreach to the Christian community in Kerala in the lead-up to the 2024 Lok Sabha elections.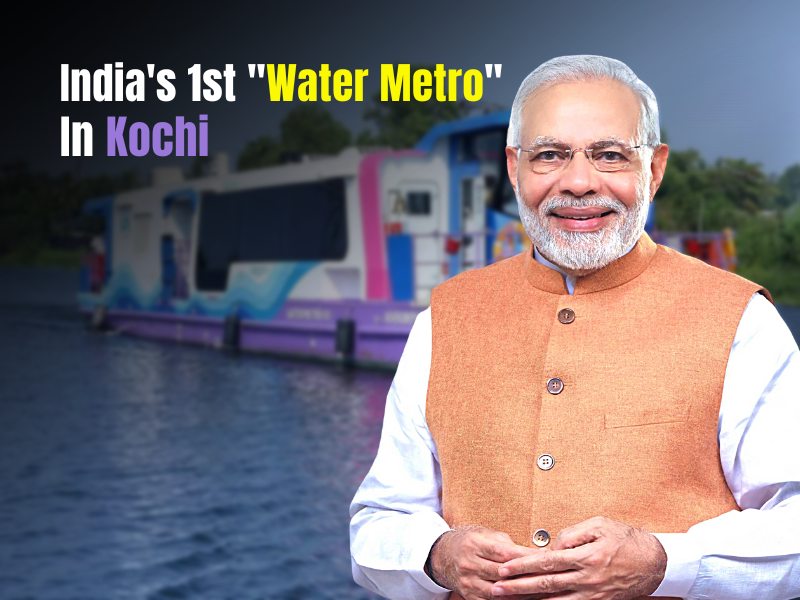 Several leaders from eight denominations of the church are expected to participate in the discussions, but the final list has not been confirmed by the Prime Minister's Office. Leaders from eight denominations of the church will be Syro-Malabar church major archbishop cardinal George Alencherry, Catholicos Baselios Mar Thoma Mathews-III from Malankara Orthodox church head, major archbishop Cardinal Baselios Cleemis Catholicos from Syro Malankara Catholic church head, Verapoly Archbishop Joseph Kalathiparambil, Jacobite church metropolitan trustee Joseph Mor Gregorios, Knanaya church head Mar Mathew Moolakkatt, and Chaldean Syrian church head Mar Awgin Kuriakose are expected to hold discussions with the PM.
Furthermore, the newspaper cited individuals who said that they had not yet received the final list of church delegates. Many church officials have said they would like to meet Mr. Narendra Modi when he will visit the state. The Prime Minister's Office has received the list of these leaders from us. They are to take part in RT-PCR tests and be ready for the conference, per our request. However, the PMO would be responsible for completing the list, according to a BJP leader.
PM Modi is anticipated to arrive in the evening and then stage a road show for 1.8 kilometres, ending at the Sacred Heart College ground at Thevara.
The Thevara-based Vibrant Youth for Modifying Kerala, a voluntary organisation of youth working to accelerate the process of India's all-inclusive and sustainable development in social, economic, political, and cultural fields, will host the YUVAM conclave where the prime minister will engage with young people.
KOCHI Is Home To India's First Water Metro
In the near future we will see the water metro in world. According to officials, who described it as "very useful in cities like Kochi," the water metro is a distinctive urban mass transit system that offers passengers the same comfort and simplicity of travel as the traditional metro system.
Metro Lite (water metro) is a low-cost mass rapid transit system. The water metro project will be with the same experience and ease of travel in terms of comfort, convenience, safety, punctuality, reliability, and environmental friendliness as that of the conventional metro system," they claimed. This metro has rubber-tyred electric coaches generated by a high up traction system running on a road slab with exclusive right of way of travelling.
The most benefit of this Metro Lite is that it is 40% less expensive than a traditional metro system. Cities like Jammu, Srinagar, Gorakhpur, and Nashik are planning to start a water metro in the city, according to officials.
Benefits Of Water Metro
Environment-friendly with climate co-benefits.
Made of lightweight and recyclable materials.
Engineered to reduce noise and wave effects that can cause erosion in banks and affect living in the waterways.
Upon full implementation it is expected to reduce greenhouse gas emissions by at least 16,500 tonnes per year.
This water metro project supports India's target of becoming carbon neutral by 2070.
Conclusion
The water metro project is going to be a beneficial project for India and the nature. Now the wait is for to start it on a massive scale so local public can take the advantage of the water metro.
For such trending news stay updated with Vasai Virar news.