Who is excited about the new launch of the iPhone series?
We think many of us are eagerly waiting for a new iPhone 2023 series. Many must have started planning to buy a new iPhone 15. So before you start planning or keeping money aside, you need to know a new iPhone specification's release date. And if you want to know, then you are at the right place.
Here are the iPhone 15 series release date, iPhone release date India, iPhone 15 features, and iPhone coping models.
Let's start with the upcoming iPhone model 2023.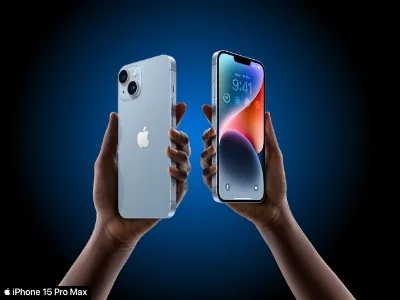 iPhone 15 Series Models
| | |
| --- | --- |
| 6.1-inch iPhone 15 | The cheapest one |
| 6.7-inch iPhone 15 Plus | With a bigger battery |
| 6.1-inch iPhone 15 Pro or iPhone 15 Pro Max | With a faster chip, better cameras and other advanced features. |
| 6.7-inch iPhone 15 Ultra | Most expensive, large, and powerful |
Every model has something different as per the price range. But one thing will be common in every model, i.e. USB-C Type Connector. Yes, Apply has changed the Lightning port in all iPhones for nearly a decade. USB-C type connector is one of the most common connectors used worldwide.
Specifications of iPhone 15 Series
| | |
| --- | --- |
| Events/Models/Features | Based On The Substantial Leaks And Rumors |
| iPhone 15 Series Release Date | 12th September 2023 22nd September 2023 (in-store) |
| Price Range: | |
| iPhone15 | $799* for 128GB $899* for 256GB $999* for 512GB |
| iPhone 15 Plus | $899* for 128GB $999* for 256GB $1099* for 512GB |
| iPhone 15 Pro | $1099* for 128GB $1199* for 256GB $1399* for 512GB $1599* for 1TB |
| iPhone 15 Ultra | $1199* for 128GB $1299* for 256GB $1499* for 512GB $1699* for 1TB |
| Camera: | |
| Wide Camera (all iPhone 15 models) | 12MP for 15 and 15 Max 48MP for 15 Pro and 15 Pro Max |
| Ultra-Wide Camera (all iPhone 15 models) | 12MP f/2.4 for 15 and 15 Max 48MP f/2.4 for 15 Pro and 15 Pro Max |
| Telephoto (only 15 Pro models) | 12MP, f/2.8, 3X zoom |
| Telephoto #2 (only 15 Ultra models) | 5X zoom or 10X zoom |
| Front Camera (all iPhone 15 models) | 12MP, f/1.9, auto-focus |
| Storage: | |
| iPhone 15 / 15 Plus Storage | 128 GB 256 GB 512 GB |
| iPhone 15 Pro / 15 Ultra Storage | 128 GB* 256 GB 512 GB 1 TB |
| USB-C Port | Yes. Transfer speeds of up to 40 GBPS |
| Display | 6.1-inche display for 15 and 15 Pro 6.7-inche display for 15 Plus and 15 Ultra |
| Processor | 6GB RAM for 15 and 15 Plus 8GB RAM for 15 Pro and 15 Ultra/Max |
| Battery: | |
| Regular iPhone | 3,279mAh* |
| Plus | 4,325mAh* |
| Pro | 3,200mAh* |
| Ultra / Pro Max | 4,323mAh* |
iPhone Release Date
According to the till date analysis, everyone knew about the Apple release algorithm. If you don't know, let us tell you that the Apple company, for many years, Apple announced its new iPhone models early in the month of September, and then it released them a week and a half after the announcement.
Hence the release of the iPhone15 could be in September 2023. More specifically, they can release it between the 12th to 15th of September 2023 online and in-store release between the 20th to 23rd of September 2023.
This information is based on the usual releasing analytics. Let's get ready to get new iPhones in September 2023.
iPhone Price Range
It's too early to know the iPhone price for each new model. Yes, according to the research and prices of old iPhones, we have concluded that the prices of the new iPhone series are going to be almost the same as iPhone 14 series or a little increased.
iPhone Camera
As per the rumors and leaked information, iPhone15 and iPhone15 Plus models will have two cameras on the back, similar to previous models. At the same time, Pro and Ultra/Max models will have additional cameras.
If you want to know it in deep, then the model Pro is expected to have an additional 3rd Camera being a 3X zoom, and the model Ultra/Max is expected to get a 5X or a 10X periscope style zoom camera.
This is going to have for the first time in iPhone series. Yet there is a thought of replacement with a 3X zoom lens, or it will be a rear camera.
iPhone Storage
There is a very high chance to see 256GB storage in model 15 Pro and 15 Ultra, whereas models 15 and 15 Plus are expected to start with 128GB storage. The storage will likely be the same as the previous Series.
iPhone Design
There are very different rumors about the iPhone's new mobile phones. But there is one confirmation about designing, i.e., the switch of the USB-C port from Lightning. This will be the most significant change in the iPhone series to date.
iPhone Display
So there are some rumors that all four models will use OLED screens, but there will be slight differences in the peak brightness. Models are expected to have a 6.1-inch screen size on the 15 and 15 Pro, then a 6.7-inch screen on the 15 Plus and 15 Ultra/Max.
When it comes to ProMotion technology was previously only available on the iPhone Pro models, and we are yet to hear whether the Apple iPhone Company might change this in the 15 series.
All speculations about an under-screen camera and an invisible Face ID are put to remain.
iPhone Processor and Specs
Regular iPhone 15 models will likely use a slower chip, and the Pro versions with a faster Apple A17 Bionic chip. All four models might share the modem and the same Qualcomm-made modem. We have mentioned the particular expected spaces above the table. When it comes to satellite connectivity, it might be better than the iPhone 14 model series.
iPhone Battery
As per our analysis, there will not be changes in the existing iPhone15 battery sizes. So we have to wait till release.
Last Words
What do you think?
Is it worth waiting for the iPhone15 Series? If you ask us, we'll definitely suggest you wait as there might be many new changes. Experiencing new features and new modifications in iPhones will be a good feeling.
Also, get information about Food, Education, Health, Jobs, Entertainment, and the Top 10 things.