Are you looking for some best AI Marketing Tools?
It would be best if you are looking for some good AI marketing tools to grow your business in the form of monetization or brand visibility. Getting support from such marketing tools, which are helping with the numerous features, could be the best deal.
Let's explore the most popular Content Writing Ai Tools, Graphic Designing Ai Tools, Video Ai Tools, Podcast Ai Tools, Chatbot Ai Tools, and Social Media Ai Tools.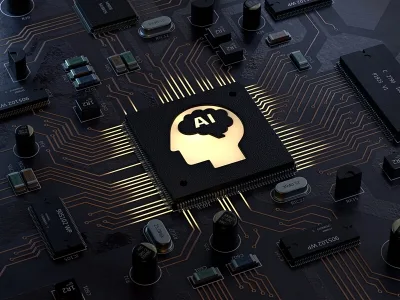 List Of Best AI Marketing Tools
AI Marketing Tools: Content Writing Ai Tools
Copy.ai is one of the great AI Marketing Tools that help in getting optimized blog content, sales copy that sells, digital ad copy, engaging social media content, e-commerce copy for product descriptions, and website copy. With these content writing AI tools, copy.ai provides 90+ other tools and templates.
It has one more highlight it provides content in 25+ languages.
ChatGPT works like a chatbot that answers every question asked by the user. The best thing about it is when a user uses it for content, it provides engaging and exciting SEO-friendly content. ChatGPT can help in this process by suggesting words related to the topic.
After getting quality content from ChatGPT, you can use this tool to check for spelling plagiarism, mistakes, grammar errors, and sentence structure.
This Ai based content tool helps in expressing yourself better by writing personal emails, documents for clients, or instant messages.
Writesonic is a content writing software that helps users generate content for a website or social media posts such as Facebook and Instagram posts as well as Facebook Ads and Google Ads.
It has over 100 powerful features to try in 25+ languages.
Marketmuse is an AI content generator tool that helps the user to prioritize the right content by automating content audits and removing the subjectivity of what is or isn't working and what is missing.
Marketmuse improves organic research.
AI Marketing Tools: Graphic Designing Ai Tools
Designs.ai is an AI-powered design tool that provides services to individuals and businesses. With the help of this AI graphic tool, users can create logos, banners, and mockups. Design.ai provides a library of templates.
Bets part of this online graphic tool is permits teams to work together on the designs.
This AI-based UI design tool Uizard is an easy-to-go tool for designing mobile apps, web apps, and websites. Basically it gives drag-and-drop functionality to design.
Users can also upload screenshots and convert them into editable mockups.
As its name suggests, it is an AI tool for creating stock photos and illustrations. It provides a user-friendly interface that permits users to generate AI logos, book covers, posters, and many more.
Users can have access to the latest and most relevant images.
If someone is looking for a dedicated AI logo design or brand identity tool, then Looka will be the best option. Looka designing tool provides 300+ templates in which users can design brand business cards, social profiles, and email signatures.
Khroma is an AI-based color combination generator that allows users to draw from their selection of colors. Khroma provides limitless palettes to explore and color names and hex codes for each color.
Adobe Sensei is also an AI graphic designing tool, but here users can create an image as well as a video editing. This AI and Machine Learning tool support content creation and document management, also, automatically optimize PDFs.
AI Marketing Tools: Video Ai Tools
Synthesia.io is one of the best AI video creation platforms. The best thing about this tool is it can create videos in 120 languages. Also, users can easily create talking headshot videos. Synthesia.io provide 55+ fully customizable video templates to create amazing videos.
If you want to create personalized videos, then the Maverick AI video tool is the best for you. Users can take advantage of its pre-built scripts and templates to create personalized videos. Maverick AI video tool helps to customize videos with text, images, and other elements. Users can make their videos using a library of templates, visual assets, and music provided by Maverick.
One more easy-to-use AI video editing tool. Animoto video tool helps to create professional-quality videos. Users can create videos just by dragging and dropping and adding text and images to videos.
Magisto AI-powered tool is the complete video marketing platform. It helps to edit videos within minutes. Users need to upload photos and clips to create videos. You can make your video more attractive by adding text and other elements to it.
Pictory is an online AI video editor tool that helps users create video highlights. It is the best social media video editing tool for creating mobile videos for Facebook and Instagram. Pictory also helps to create captions and summarizes videos.
Clipchamp AI-powered video tool is best known as a free video editor and video maker. Users can take benefit of customizable video templates. Overall it is easy to use and best with video editing tools.
AI Marketing Tools: Podcast Ai Tools
If you are looking for the best AI podcast tools to convert news, PodCastle is the best option for you. It is best with a growing podcast audience. PodCastle helps to create high-quality and professional-sounding voice recordings. If you are struggling with the background voice, it helps remove it quickly.
Buzzsprout is a cloud-based podcast-hosting AI tool. It provides users with a cloud-based podcast hosting solution and creating and marketing podcasts. Buzzsprout is best with podcast hosting, analytics, and monetization.
Descript is a powerful all-in-one multimedia editor tool. It helps with the multitrack audio editing, identifies filler words, and cleans them up to make conversation easier. Descript is the best screen recorder.
If you are looking for the best non-destructive audio editor and recorder, Auphonic will be the best option for you. Auphonic is well known for speech reorganization and transcript editor and as an automatic flawless video editor. The Leveler feature of this AI podcast tool ensures that the loudness balances out.
Adobe Audition is the well know AI digital audio workstation. It is the best audio editing tool with the most versatile and powerful tool for improving audio. Adobe Audition is an excellent platform for recording.
Spreaker is best known for its one-stop solution for the audio public. It is a 360 podcasting tool that is best for mid-range podcasters with a bigger budget to spend. Spreaker covers all the bases.
AI Marketing Tools: Chatbot Ai Tools
atSpoke is a trustworthy data provider from Google. It provides omnichannel service, including email, chat, sms service. atSpoke helps in reporting, analytics, and workflow configuration.
WP-Chatbot is the best plugin for WordPress. It gives a one-click installation for WordPress. Users can do integration with their Facebook business pages. Provides custom greetings.
X.AI is known as an independent meeting scheduler as well as a meeting tracker. It is a good autoresponder and provides google calendar integration.
If you are seeking a cloud-based feedback survey tool, then Survey Sparrow will be the best option for you. It is best with customized conversational surveys. It provides subaccounts, multiple users, and multi-language surveys.
Many Chat is an adoption of Facebook Messenger and automated marketing. It provides drag and drop interface to build a bot. Also, help with integrations with Shopify, Google Sheets, MailChimp, HubSpot, Convert Kit, and Zapier can be done with any coding skills.
The replica is a personal chatbot companion that provides messaging and voice reorganization. It is suitable for iOS and Android AI Apps. It also provides a customizable avatar.
AI Marketing Tools: Social Media Ai Tools
Lately AI marketing tool is known as the dashboard of AI social media tools. By using this social media AI tool, users can create organic social media content as well as can schedule social media posts. It also helps in analyzing metrics across channels.
Emplifi.io is one of the best AI social media tools. It provides an analysis of social media trends, channel growth, and engagement. It is best known for its influencer dashboard tool, advanced audience insights, and multi-channel management.
Buffer is an AI-powered social media tool that helps in social media scheduling and analytics. Users can take advantage of these suggestions for posting times. Buffer helps you build an audience organically.
HelloWoofy is a cloud-based social media platform that helps to transcribe words from graphics into social media posts. Users can add engaging emojis automatically and autocomplete blog or social media posts.
Your content marketing solution search will end when you use Ocoya for content marketing. Ocoya is an excellent application for community management. It is a marketing automation tool that is user-friendly and helps to boost social media content.
Heyday is a customer messaging platform that helps with feedback management, multi-channel data collection, and lead nurturing.
This is it about the AI Marketing Tools. Explore every AI tool and know which is the best for your requirements.
Also, stay tune with Vasai Virar News for such Technology related blogs and for Local News and National News.